Chippewa Stone is a family-owned and operated granite company, based in Medina, Ohio. We offer a variety of natural products, such as granite, marble, soapstone, limestone, travertine and onyx for your countertops, outdoor kitchens, fireplace surrounds, ledges and table tops. We have a large selection of granite in stock at our indoor warehouse where you can choose your slab! Chippewa Stone also offers engineered quartz products.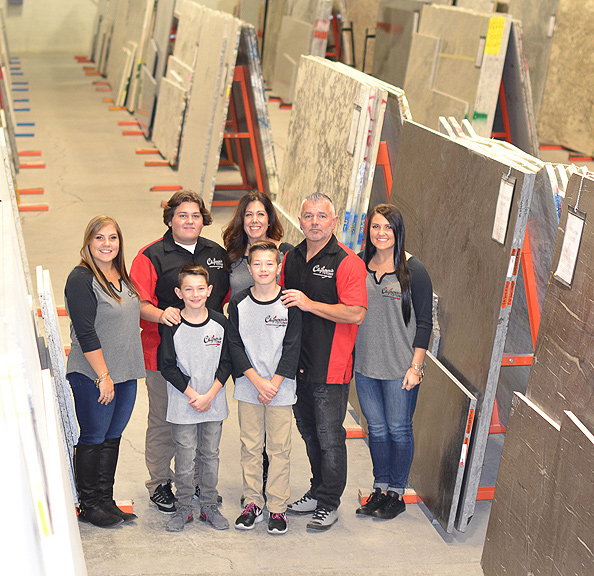 Chippewa Stone's foundation and belief is to offer customers excellent service along with quality workmanship. Too many times, we hear the unfortunate stories of contractors who fall short of their customers' expectations, and this inspired our company's mission. Chippewa Stone takes pride in offering our customers a beautiful product along with quality installation at an affordable price.
We also provide you, our customers, with design assistance to bring your ideas to life. Our experienced staff will walk you through the process, provide you with the information needed to choose not only the best material for your lifestyle, but also achieve your desired look. Remember, each granite slab has its own beauty and you are choosing your slab!
Outside of the showroom, we go to great lengths to prepare for your project. Our fabrication team takes the extra time needed for a superior finish, and our installation team stands above the competition. The experience of our in-house fabrication and installation shows in the quality of our projects.
We like to do business the old-fashioned way. Big project or small, we value all our customers and want them to come back again.
"We take pride in offering our customers a beautiful product along with a quality installation at an affordable price."